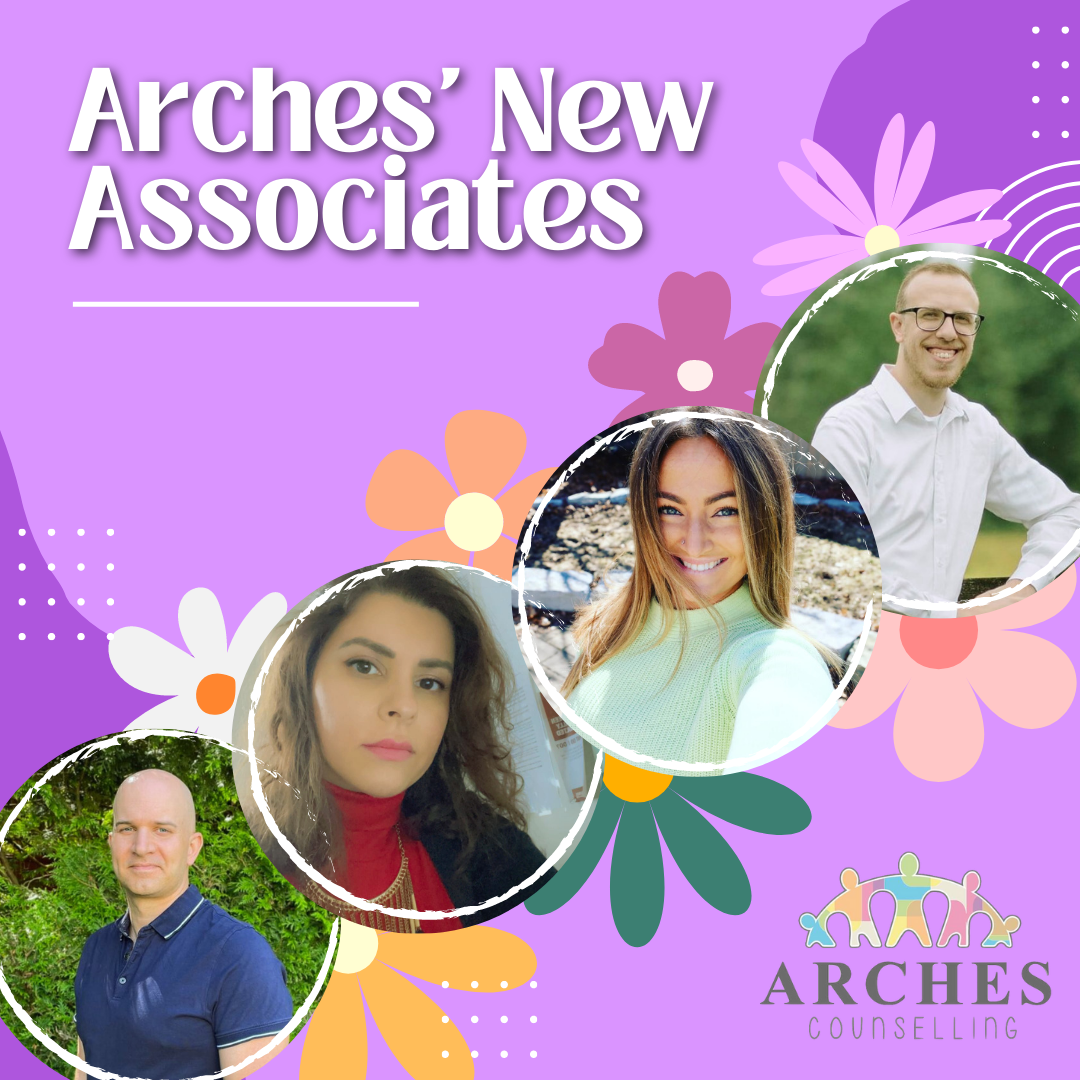 Congratulations to Arches New Associates!
Congratulations to Ben Frizzo, Sarah Moore, Simon Funnell, & Lana Farah on completing their practicum counselling placements with Arches Counselling. Your hard work and dedication have paid off, and we are proud to have been a part of your journey towards becoming exceptional and well-rounded counsellors. We are excited to announce that they are joining us as new associates!
Lana Farah: Couples (Gottmann Trained) & Immigration
Ben Frizzo: Seniors, Parent Support
Simon Funnell: Couples
Sarah Moore: Anxiety, Teens
Inquire at info@archescounselling.com for our new associate rates!